Mercedes-Benz GLC : Display messages / Transmission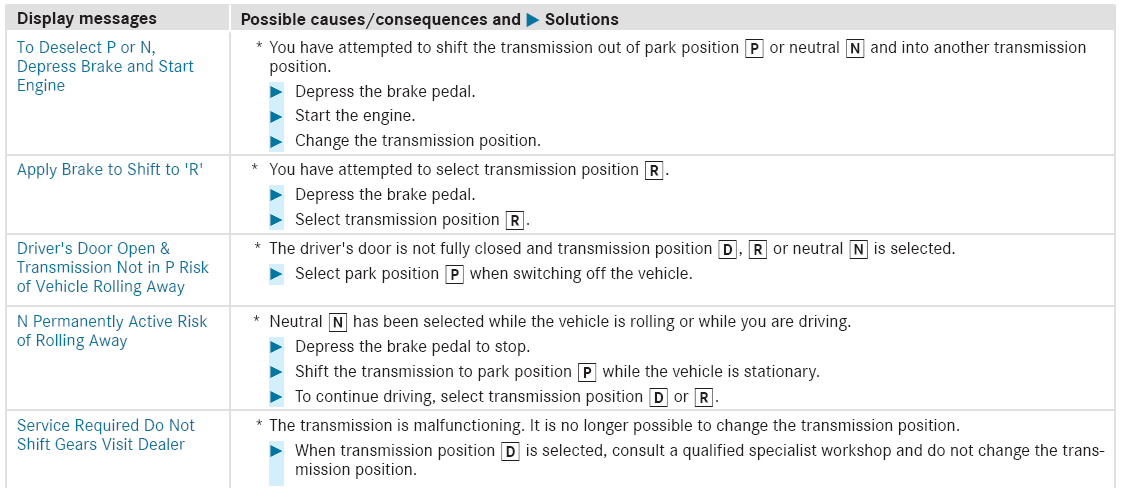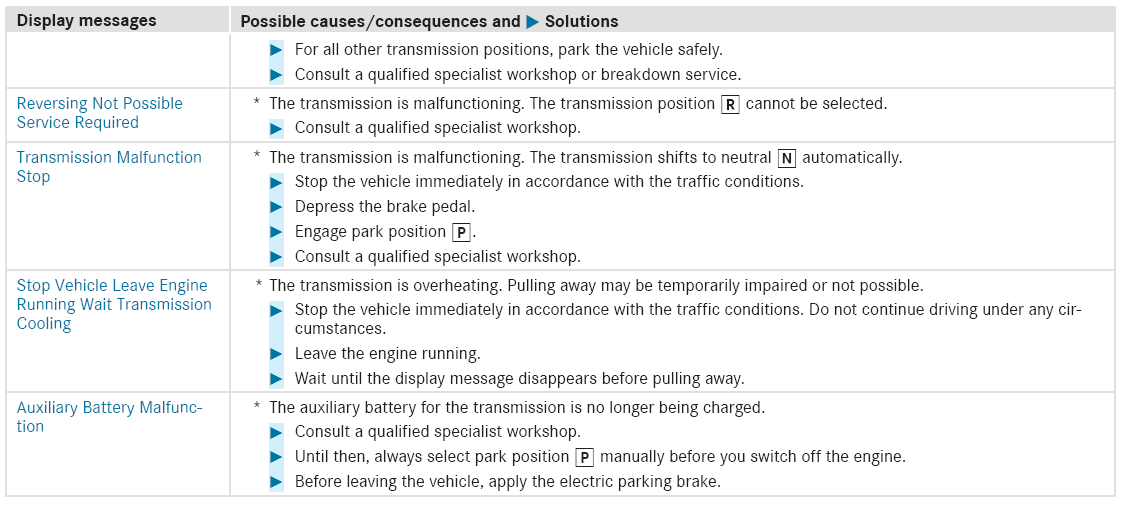 Other information:
WARNING Risk of accident due to adjusting vehicle settings while the vehicle is in motion You could lose control of the vehicle in the following situations in particular: If you adjust the driver's seat, the head restraints, the steering wheel or the mirror while the vehicle is in motion...
If your vehicle is accordingly equipped, you can connect your smartphone or another mobile end device to the vehicle. You can then control them by means of the control elements integrated in the vehicle. Images and audio from the smartphone can be output via the multimedia system...