Mercedes-Benz GLC : Display messages / Brakes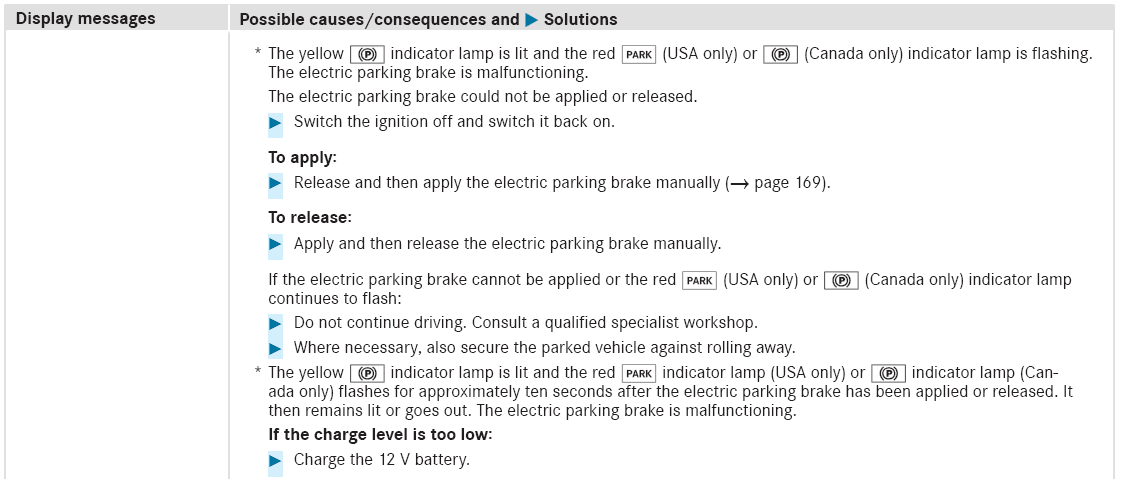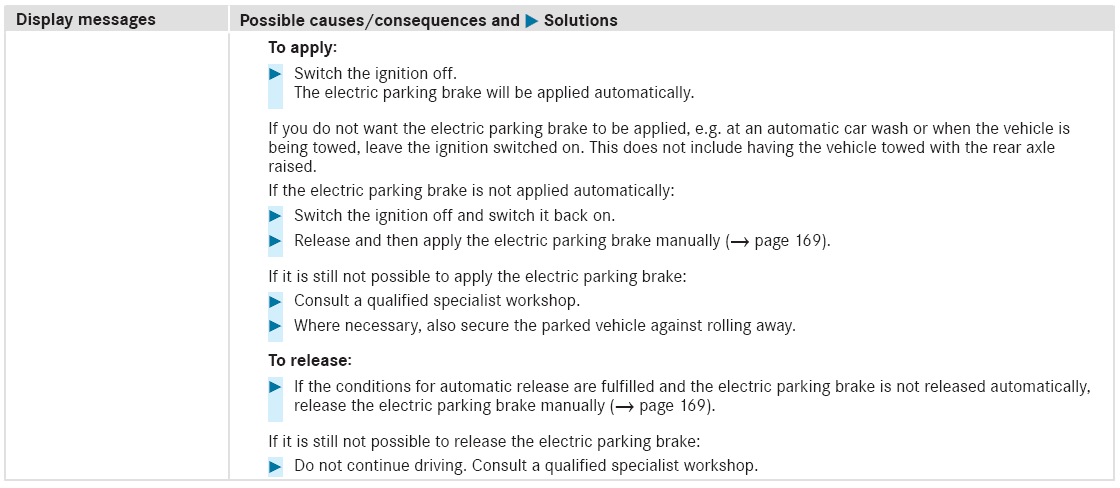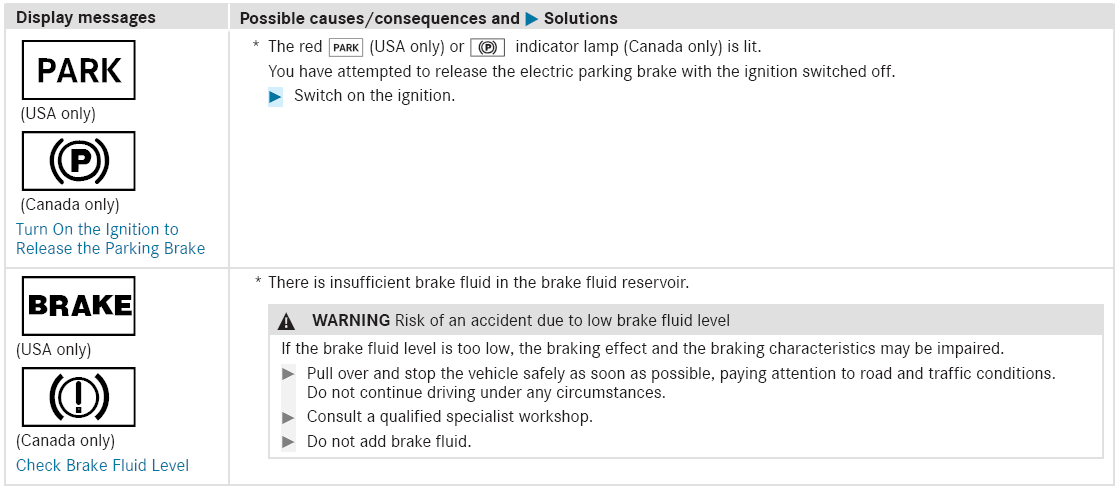 Other information:
Requirements: The engine has been warmed up. The vehicle is parked on a level surface. The engine is running at idle speed. The hood is closed. The engine oil level is determined during driving. Determining the engine oil level can take up to 30 minutes with a normal driving style and even longer with an active driving style...
WARNING Risk of accident from overloaded tires Overloaded tires may overheat and burst as a consequence. Overloaded tires can also impair the steering and handling characteristics and lead to brake failure. Observe the load rating of the tires. The load rating must be at least half the permissible axle load of the vehicle...