Mercedes-Benz GLC : Display messages / Tire pressure loss warning system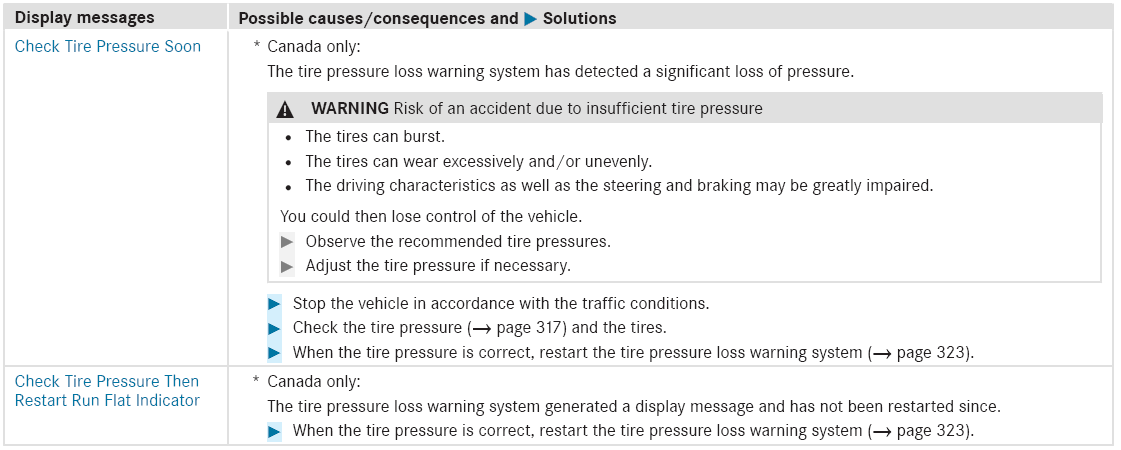 Other information:
WARNING Risk of being crushed and becoming trapped when uncoupling a trailer When uncoupling a trailer with an engaged inertia-activated brake, your hand may become trapped between the vehicle and the trailer drawbar. Do not uncouple trailers with an engaged overrun brake...
WARNING Risk of injury from the camera's laser radiation This product uses a classification 1 laser system. If the housing is opened or damaged, laser radiation may damage your retina. Do not open the housing. Always have maintenance work and repairs carried out by a qualified specialist workshop...