Mercedes-Benz GLC : Display messages / Engine oil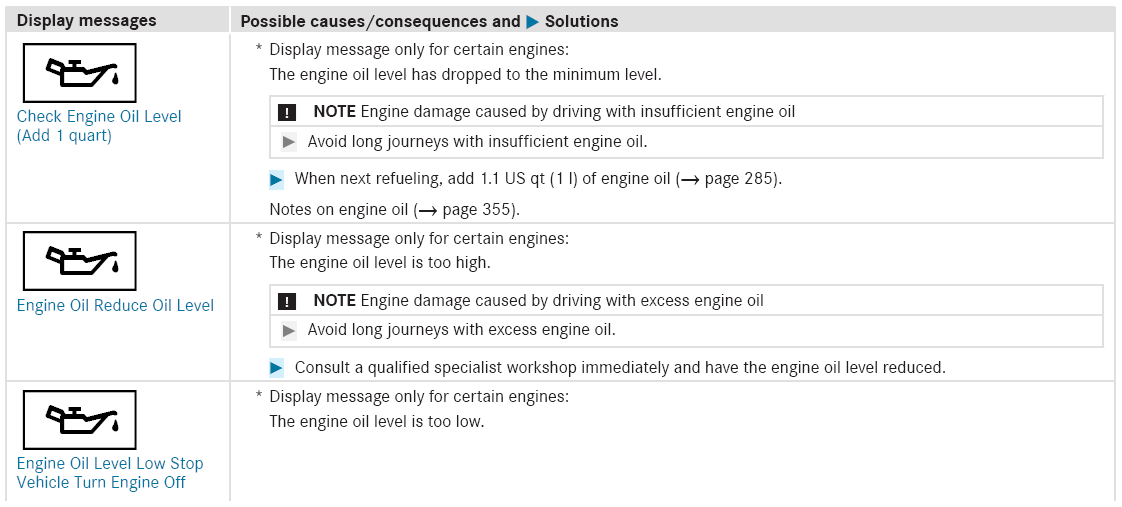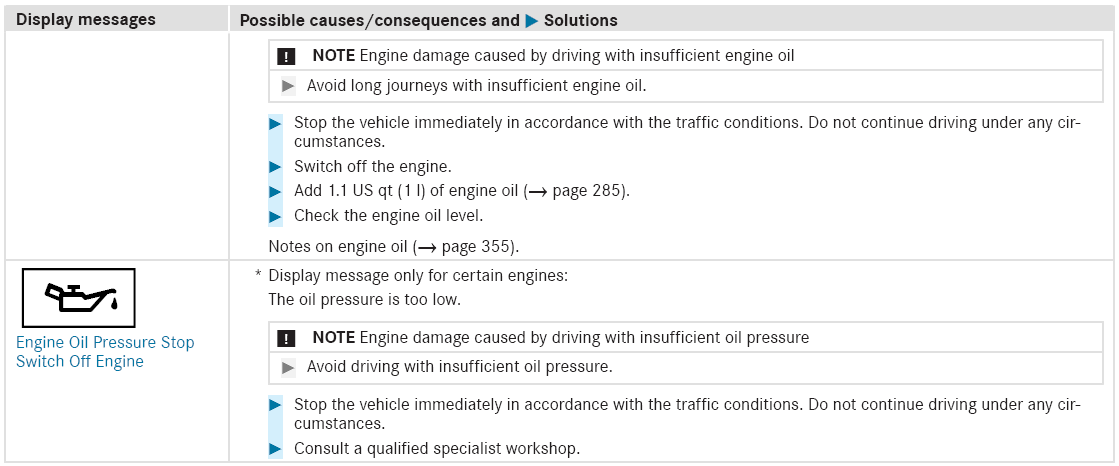 Other information:
WARNING Risk of accident from overloaded tires Overloaded tires may overheat and burst as a consequence. Overloaded tires can also impair the steering and handling characteristics and lead to brake failure. Observe the load rating of the tires. The load rating must be at least half the permissible axle load of the vehicle...
NOTE Mercedes-AMG vehicles Observe the notes in the Supplement. You could otherwise fail to recognize dangers. WARNING Risk of accident from losing a wheel Oiled, greased or damaged wheel bolt/wheel nut threads or wheel hub/wheel mounting bolt threads can cause the wheel bolts/ wheel nuts to come loose...