Mercedes-Benz GLC : Tire labeling / Summer tires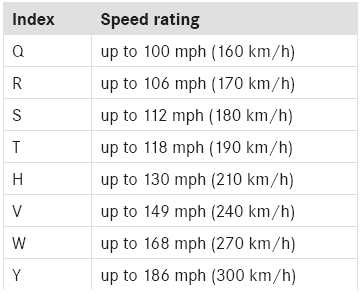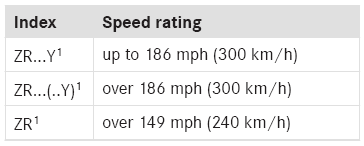 1 "ZR" stated in the tire code.
2 Or "M+Si" for winter tires.
Specifying the speed rating as the "ZR" index in tire code is optional for tires up to 186 mph (300 km/h).
If your tire code includes "ZR" and there is no speed rating , find out what the maximum speed is from the tire manufacturer.
If load-bearing index and speed rating are in brackets, the maximum speed rating of your tire is above 186 mph (300 km/h). To find out the maximum speed, ask the tire manufacturer.