Mercedes-Benz GLC : Tire pressure / Tire pressure table
The tire pressure table is on the inside of the fuel filler flap.
The data shown in the images is example data.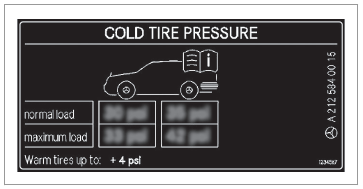 If one or more tire sizes precede a tire pressure, the following tire pressure information is only valid for those tire sizes and their respective load condition.
The load conditions "partially laden" and "fully laden" are defined in the table for different numbers of passengers and amounts of luggage. The actual number of seats may differ from this.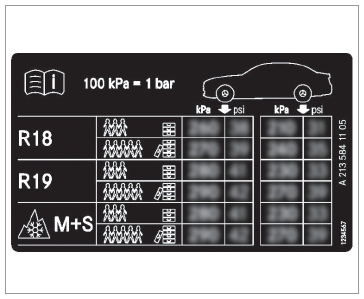 Some tire pressure tables only show the rim diameter instead of the complete tire size, e.g. R18. The rim diameter is part of the tire size and can be found on the tire side wall.
Tire and Loading Information placard
Maximum tire pressure