Mercedes-Benz GLC : Vehicle data / Vehicle dimensions
The heights specified may vary as a result of the following factors:
Tires
Load
Condition of the suspension
Optional equipment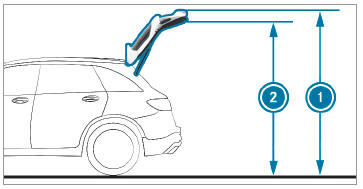 Height when opened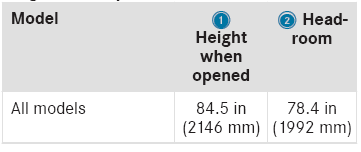 Vehicle dimensions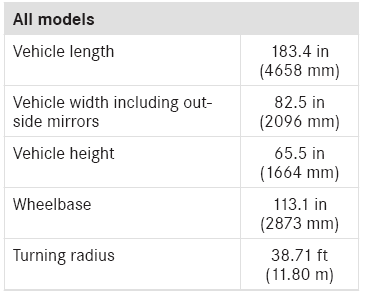 Other information:
..
The following steps have been developed as required of all manufacturers under Title 49, Code of U.S. Federal Regulations, Part 575, pursuant to the "National Traffic and Motor Vehicle Safety Act of 1966". (1): Locate the statement "The combined weight of occupants and cargo should never exceed XXX kg or XXX lbs...